Remember when your parents told you Christmas comes once a year? Well, they fucking lied to you! Christmas comes twice a year, on December 25th and, this year, on July 23rd. And the presents aren't Guy Fieri's cookbooks or Rachel Ray's knife sets. They come in the form of grilled meat. I'm talking about the greatest BBQ in NYC, Meatopia! The most anticipated BBQ event to hit Brooklyn, ever.
I attended Meatopia last year on July 11th and I can't figure how I managed to go without it for 353 days. This year, more than
48 highly known Chefs
will be in attendance at the grill. Expect notables such as Michael White of
Osteria Morini
, Charles Grund of
Hill Country
and Eddie Huang of
Bao Haus
. To top it all off, Pat Lafrieda will be BBQ'ing an 850 lb steer. And they say heaven doesn't exist.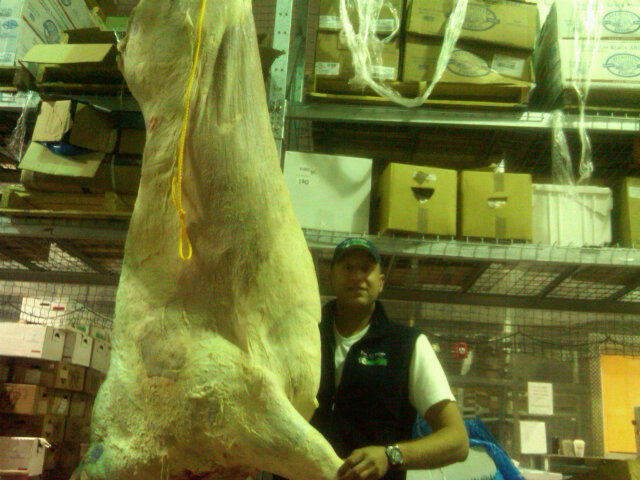 After reading this year's
menu
, I salivated so much that I almost shorted out my keyboard. For example, Rub will be serving double burnt pastrami ends, Need I say more?
So whatever you're doing; weddings, birthdays, funerals - say you can't make it and meet me at Meatopia.

Meatopia
July 23rd at Pier 5 in Brooklyn
Pictures coutresy of Ozersky.tv, Meatopia.org, Eater.com